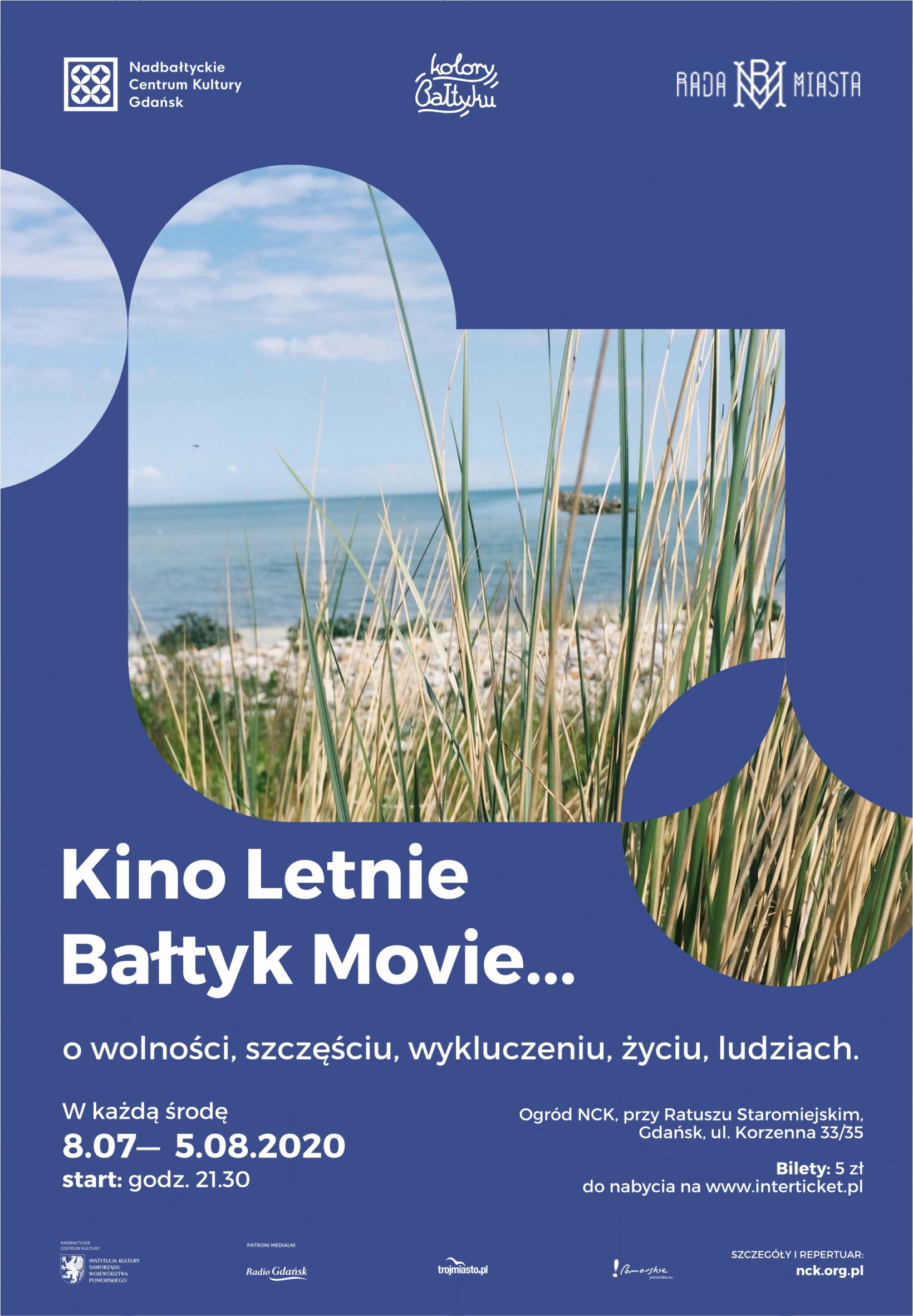 Summer Baltic Movie: Manifesto
NCK - Ratusz Staromiejski, ogródek
The cinema of the Baltic region tells stories - austere, yet full of vivid emotions, absurd sense of humour and human tales which not always have a happy ending. Welcome to the 2nd edition of the Summer Baltic Movie.
On following five Wednesday nights we will present cold as ice film propositions from the North. Sit down, relax in our garden and let us take you to a journey to a land of Baltic film makers.
The event is part of "Colours of the Baltic" project.
The event is held in association with Rada Miasta food&wine.
Due to COVID-19 restrictions for open-air cinemas and public events, the audience will be limited to 30 seats.
Tickets (5 PLN) are available online only through interticket.pl. The purchase of the ticket is equal to agreeing with our safety rules and regulations (in Polish).
By buying the ticket, each viewer states that, to their best knowledge, is not an infected person and is not currently in quarantine or under epidemiological supervision. At the same time they agree on storing their personal data given in the process of buying the ticket by Interticket sp. z o. o. and sharing it with the Główny Inspektorat Sanitarny and law enforcement.
"Manifesto", 2015 roku, dir. Julian Rosefeldt (Germany)
Oscar-winner Cate Blanchett ("Carol", "Blue Jasmine") plays 13 different personas: from punk rock band vocalist, through housewife, widow, factory worker, scientist to homeless man, to clash the most radical ideologies of the 20th century with reality.
START: godz. 9:00 pm
ADMISSION: tickets 5 PLN available at www.interticket.pl.