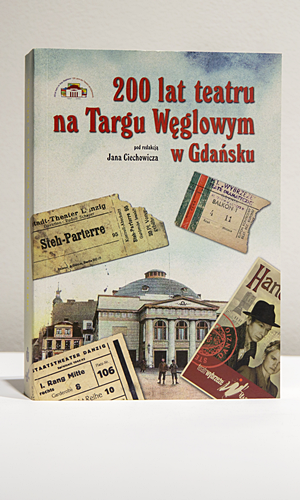 200 lat teatru na Targu Węglowym w Gdańsku
Materials from the sessions of the same name, in the chapters:
    Issues of architecture,
    Where to look for sources?;
    Beginning and development;
    Tough heritage,
    Memory and persistence;
    Around "Hanemann";
    Paintings and people.

The book contains summaries in German, German articles 4 authors - in two languages. Are also included persons index.
Iconography: Mieczysław Abramowicz
Edition (No.): first
Place and year of publication: Gdańsk, 2004