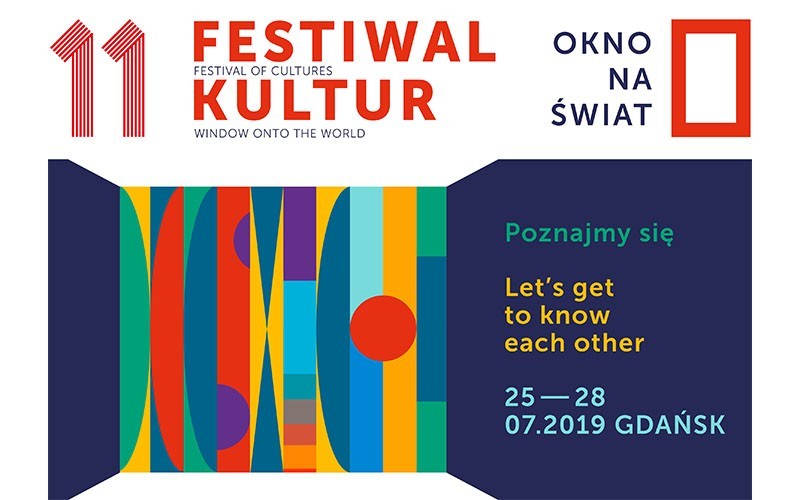 The Festival of Cultures "Window onto the World"
Herrings and coffee?!
Music and contemplation?!
Muslims and Jews?!
Let's have a walk around the multicultural city of Gdańsk! We'll visit places that show the diversity of our city – in each of them you'll encounter a piece of the centuries-old tradition of Gdańsk.
Explore the beautiful interiors of the Mosque and New Synagogue. Find out which cuisine – Jewish, Arabic or Ukrainian – is most to your taste. Discover the intricacy of Ukrainian embroidery, write your name in Arabic and have a henna tattoo done. Brew a cup of aromatic coffee. Sing and dance. Discover the power of Hebrew letters and make your own amulet.
And in the evening? The evenings are reserved for music events! Come to St. John's Centre.  Take a seat in the audience and listen to music created by artists from all corners of the world.
The Festival of Cultures "Window onto the World" has been presenting the cultures and traditions of various nations living and creating in Poland. You can break up the walls by meeting "a stranger" so... let's get to know each other!
CONCERTS
25/07 Thursday
18:00 Lesja (UA)
20:00 Ikenga Drummers (PL/NG)
26/07 Friday
17:00 Brave Kids – music and dance show
19:00 Kurna Chata (PL)
21:00 HarMalek Orchestra (CZ)
27/07 Saturday
18:00 Madrugada (PL)
20:00 Irek Wojtczak PRL Quintet (PL)
28/07 Sunday
18:00 Przemek Strączek & Asian Strings Collective (PL/CHI/COL)
20:00 Morgane Ji (RE/FR)
Venue: St. John's Centre
ACCOMPANYING EVENTS
25/07 Thursday, Association of Ukrainians in Poland, branch in Gdańsk
4A Aksamitna Street
12:00 White voice and Ukrainian song workshop run by Lesja Szulc info/registration
15:00 Presentation of Ukrainian embroidery info/registration
16:00 Culinary Ukraine – workshop run by Pierogi Lwowskie restaurant (Gdańsk Wrzeszcz) info/registration
*
26/07 Friday, Kino Kameralne Cafe
4 Lektykarska Street
15:00 Pre-release screening of the movie "Yuli" info/registration
*
27/07 Saturday, Mosque of the Muslim Religious Community
17A Abrahama Street
12:00 – Tour of the Mosque with the Imam – overview of Islam and the history of Muslims in Gdańsk info/registration
27/07 Saturday, Old Town Hall (Baltic Sea Culture Centre)
33/35 Korzenna Street
13:00 – Welcome; presentation of Arabic coffee making by Mhammad Fadel info/registration
13:30 – Workshop titled "Write your name in Arabic", or discover the Arabic alphabet info/registration
14:30 – Henna painting – run by Katarzyna Marcinkiewicz info
15:30 – Arabic cuisine – workshop and tasting – run by Khalid Kerof (Morocco) info/registration
*
28/07 Sunday, New Synagogue in Gdańsk Wrzeszcz
7 Partyzantów Street
12:00 – Jewish cuisine – lecture, workshop, presentation and tasting – run by Jakub Skrzypczak / Jewish-style herring info/registration
13:30 – Israeli dance workshop – run by Beata Krzywda info/registration
Photo by: Iwona Wojdowska
14:30 – Amulet writing art workshop – run by Jakub Skrzypczak info/registration