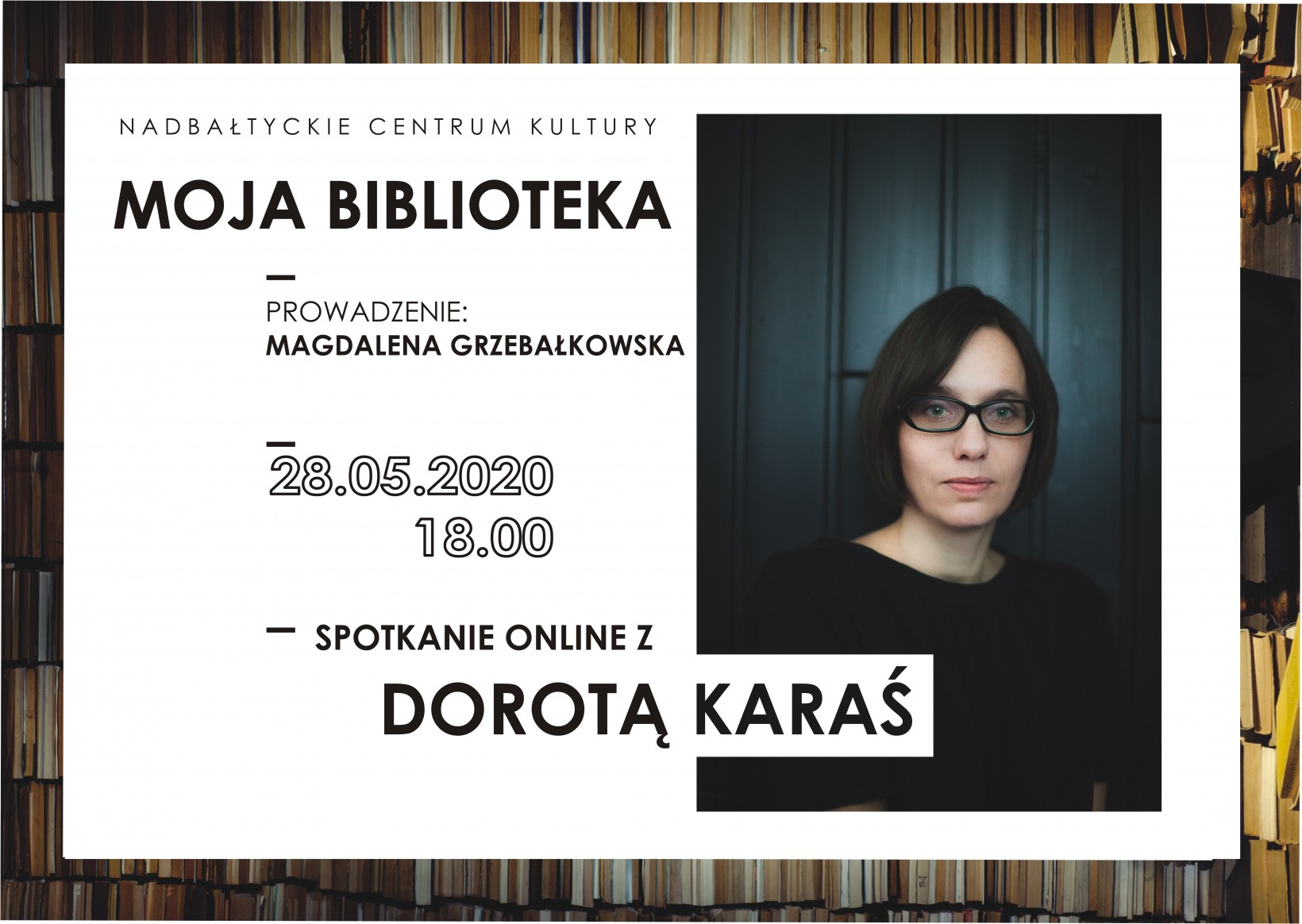 Dorota Karaś – My Library (online)
Online: https://www.facebook.com/NadbaltyckieCentrumKultury
Since 2014 we have been inviting popular people of culture to talk about their private libraries. We are interested in everything about it: their most precious items (unknown copy of Gutenberg's Bible? or "Six Bullerby Children" which was a present from a granny?), their emotions towards the books (do they allow themselves to underline passages and make notes? or they don't use paperbacks anymore, only e-books?), the architectural solutions (shelves or stacks? alphabetical order? by size? by color?).
One thing is certain: the conversations on books quickly turn into the most profound ones – on life and death, love, history... The logic of creating one's own library throughout the years, the attitude to it, why picking this particular book on this certain stage of life, enable us to know more about our guests.
So far we have talked with: Stefan Chwin (author), Jacek Dehnel (author), Magdalena Grzebałkowska (reporter and author), Paweł Huelle (author), Filip Bajon (film director) and Małgorzata Omilanowska (profesor of art. history). We used to invite our guests to our headquarters, the Old Town Hall, and watch their libraries on photographs presented on screen.
Now, facing the pandemic, we are forced to invite ourselves to our next guest's, Dorota Karaś, home. We will watch this brilliant reporter, author of "Cybulski. Podwójne salto" and "Walentynowicz. Anna szuka raju" (co-authored with Marek Sterlinkow), in her natural habitat. On 28th May at 6:00 pm.
The meeting will be hosted by no less brilliant reporter and author, Magdalena Grzebałkowska.
The event will be held in Polish.