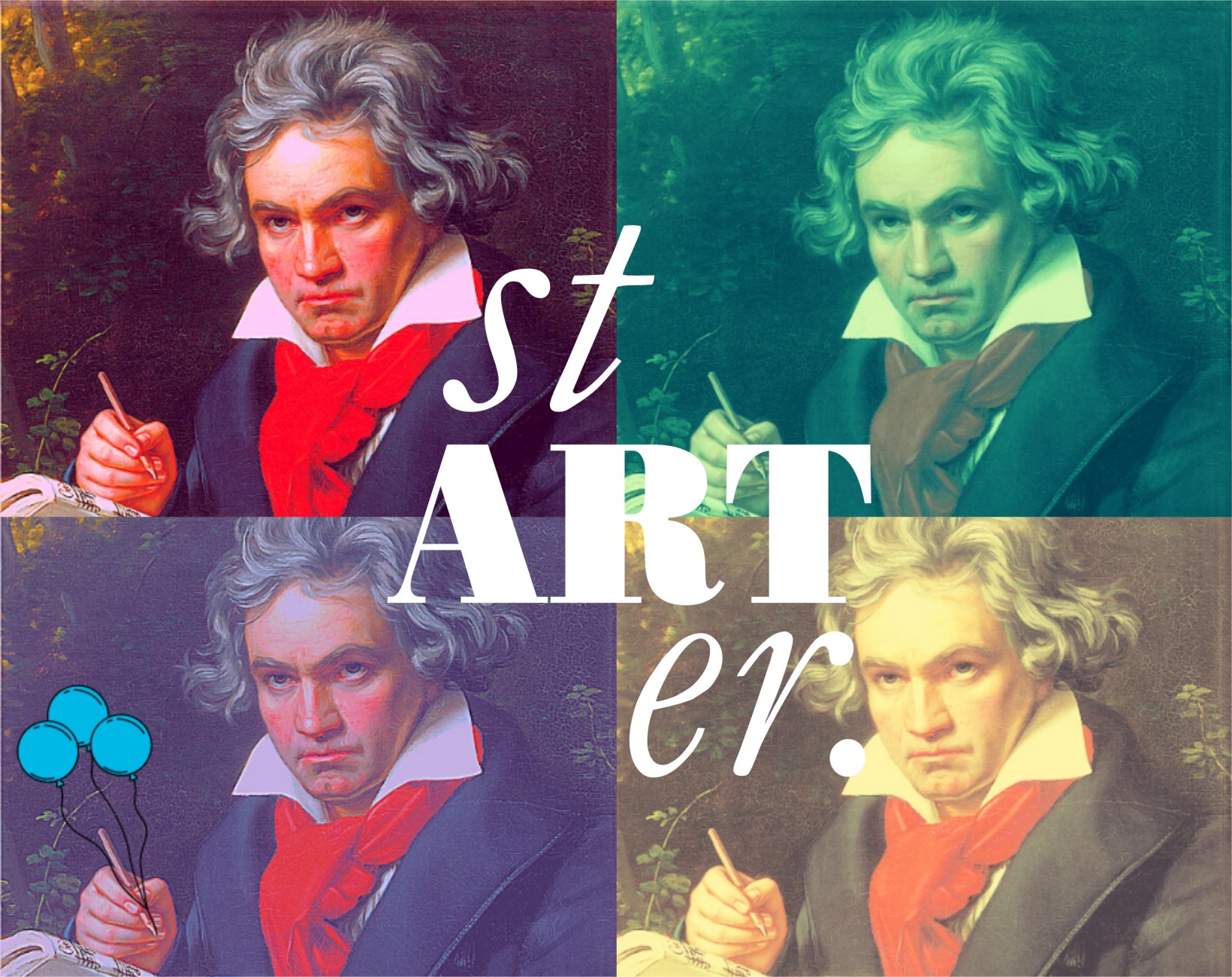 Beethoven 250 is a concert celebrating composer's 250th birthday. Performances are given by students of Gdansk primary and secondary music schools and Stanislaw Moniuszko Music Academy in Gdansk. The evening's programme includes a wide selection of pieces by the famous Viennese composer. The musical experience is accompanied by a short introduction on Beethoven's life and work by Zuzanna Pobłocka.
Programme: 
3:03 Piotr Olesz (cello), Ewa Olesz (piano) – 7 Es-Dur variations on  Bei Männern's "Welche Liebe Fühlen" aria from W.A. Mozart's "Magic Flute" on cello and piano, WoO 46,
14:25 Piotr Czerwiński (piano) – Piano Sonata no. 8 C-Moll op.13 (Grande Sonate Pathétique), p. 1 – Grave - Allegro di molto e con brio
24:21 Maria Pańczyk (violin), Andrzej Siarkiewicz (piano) – Sonata on piano and violin np. 1 D-Dur, op. 12, p. I Allegro con brio
31:33 Albert Woelke (accordion) – Fugue D-Dur, Organ, WoO 31 
34:03 Natalia Trzebiatowska (piano) – Piano Sonata no. 11 B-dur, op. 22, p. I Allegro con brio
42:07 Adam Liley (violin), Miron Łajming (piano) – Sonata F-Dur no. 5 on piano and violin (Spring), op. 24, p. I Allegro
51:07 Jakub Leżohupski  (piano) – Piano Sonata D-Moll no. 17, op.31 no. 2 (The Tempest), p. I Largo-Allegro
stARTer project is an artistic incubator – a place where artistic talents grow. Since 2017, it has been organising events supporting young musicians of Tricity and Pomeranian Voivodeship. Each year, the Baltic Sea Cultural Centre works together with various music festivals in the region (e.g. Euro Chamber Music Festival, Polish Piano Festival in Słupsk) to offer a platform for the young artists to present their work.
Beethoven 250 was carried out on 16-18th December 2020 in the Old Town Hall, the headquarter of The Baltic Sea Cultural Centre in Gdansk.
Organiser: The Baltic Sea Cultural Centre in Gdansk