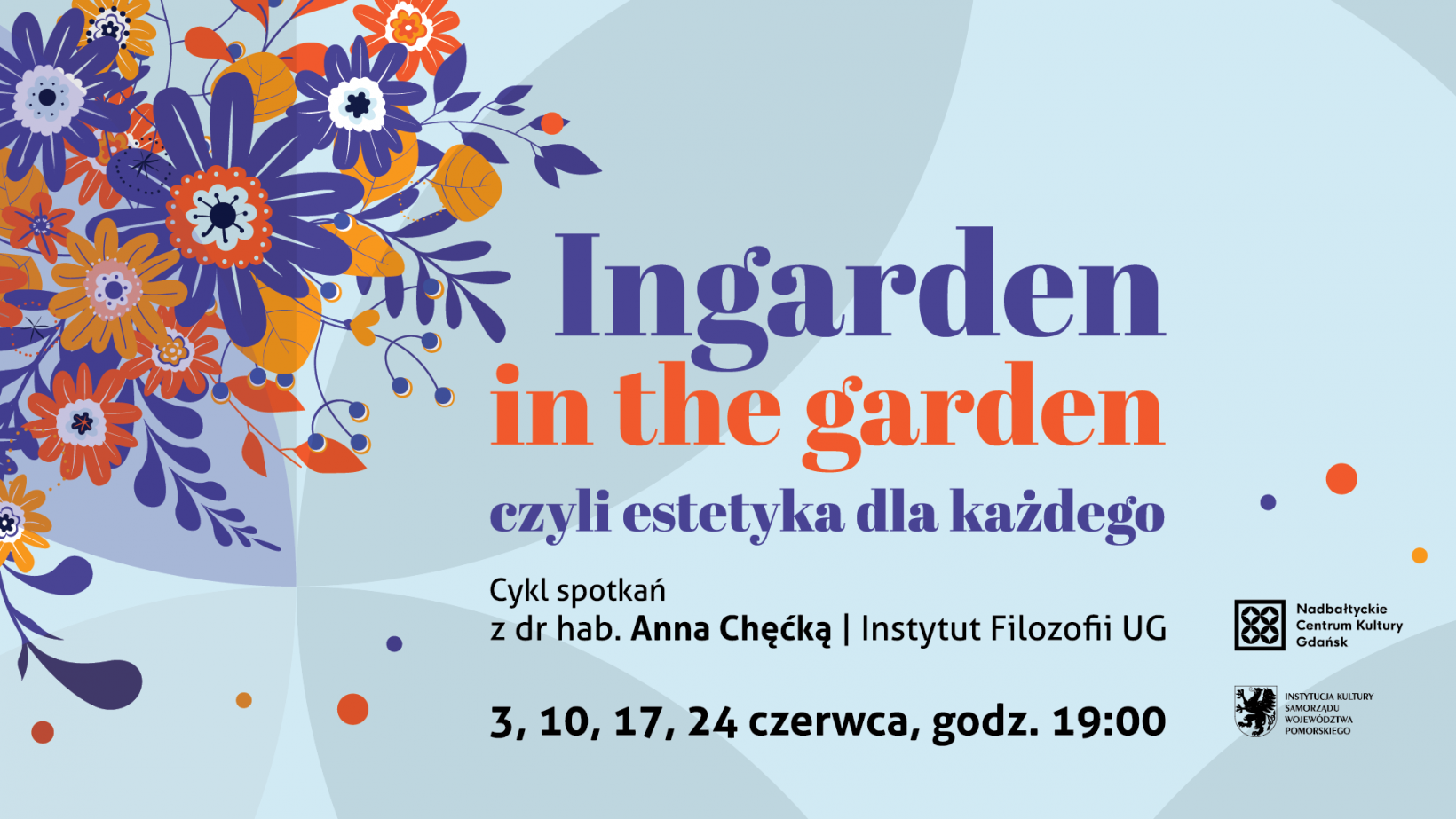 Ingarden in the garden - lecture by prof. Anna Chęćka
On 14th June Roman Ingarden died 50 years ago. The Polish philosopher was mainly known for his reflection on art. His thought was, unnecessarily, associated with abstract and far to reality. 
This spring we invite you to our events online. The lectures on Roman Ingarden, presented by prof. Anna Chęćka, will be filmed from our headquarter's garden. We hope this will bring the spring vibe a little closer.
The second lecture's subject is "Musical piece and its identity: a question on how music exists".
The lectures are given in Polish.
Anna Chęćka, profesor of philosophy at the University of Gdańsk, is also a pianist, writer and teacher. Her academic work focuses on philosophy of music and aesthetics. 
START: 7.00 p.m.