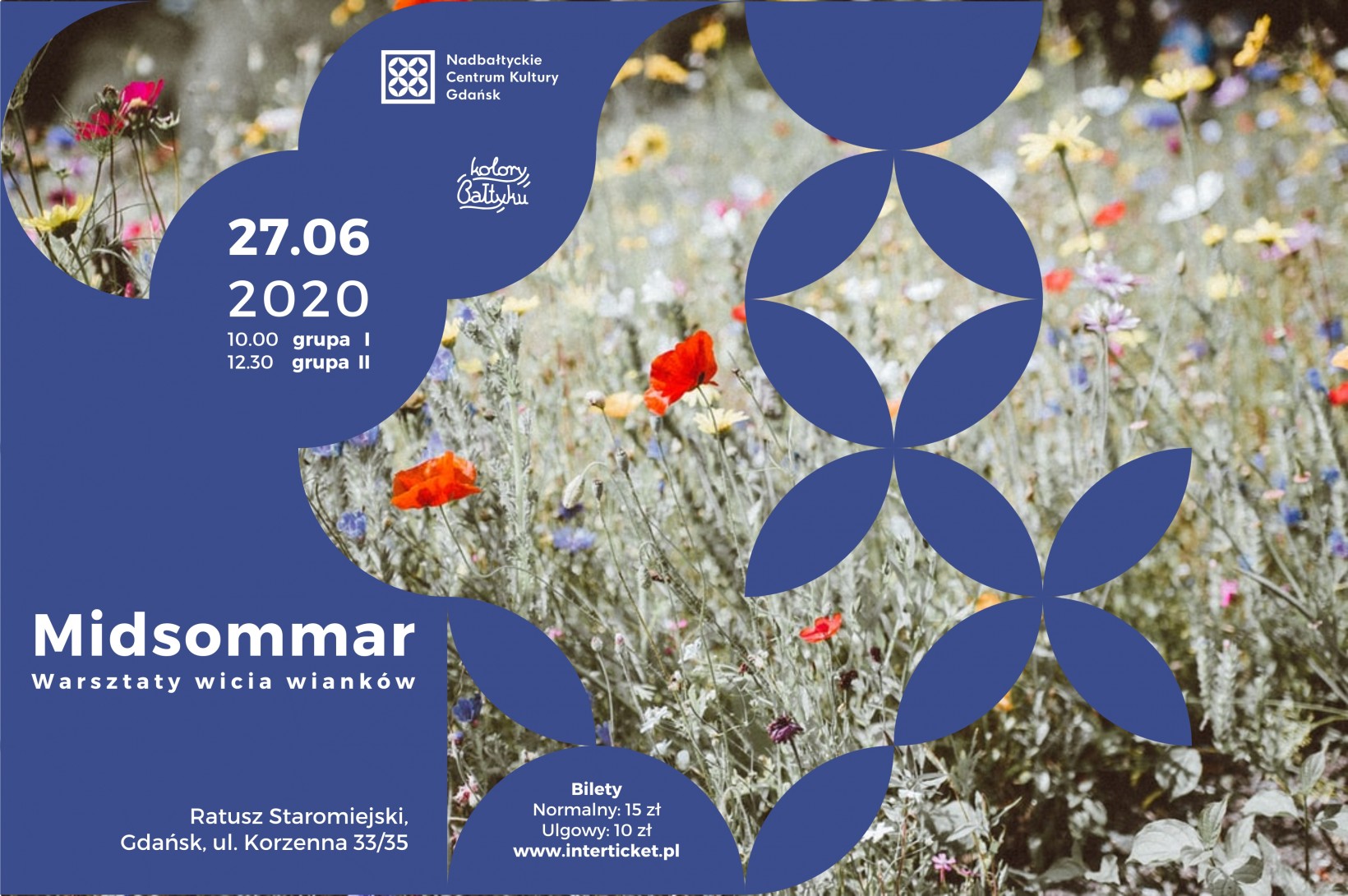 Midsommar. Flower Crown Workshop.
NCK - Ratusz Staromiejski
The summer solstice is considered magical in many cultures of the North. So it is in Poland and Sweden. This year, the Midsommar is celebrated on 19th June and Polish Noc Świętojańska – 23rd June.
On the last night of June, we will make traditional flower crowns. In the cosy atmosphere of the Old Town Hall's garden in Gdańsk, we will show you how to prepare for one of the most significant nights in Sweden. We will also talk about the similarities of the solstice rituals in Swedish and Polish culture.
Let's welcome the summer with colourful flower crowns!
The workshop will be led by a licenced florist master, Jolanta Wardak.
https://www.facebook.com/pg/warsztatyflorystyczne
The flowers will be provided. All compositions made in the workshop will be a property of its makers.
The workshop will take place in strict sanitary regime. Each participant will be provided with gloves and desinfectant liquid. Participants are obliged to wear facemasks throughout the event and accept the organiser's regulations.
The workshop is dedicated for teenagers and adults.
Participants in 2 groups, 10 people each
Where: Old City Hall's garden / Sala Mieszczańska (Old Town Room) (in case of bad weather)
Group 1: 10.00-12.00
Group 2: 12:30-2:30 p.m.
 
ADMISSION: normal ticket: 15 PLN/ discount: 10 zł available only at www.midsommar.interticket.pl
Discount for stidents under 24., pensioners and holders of Euro 26 Card and "Karta do kultury". rencistom i emerytom oraz posiadaczom Karty Euro 26 i Karty do Kultury.