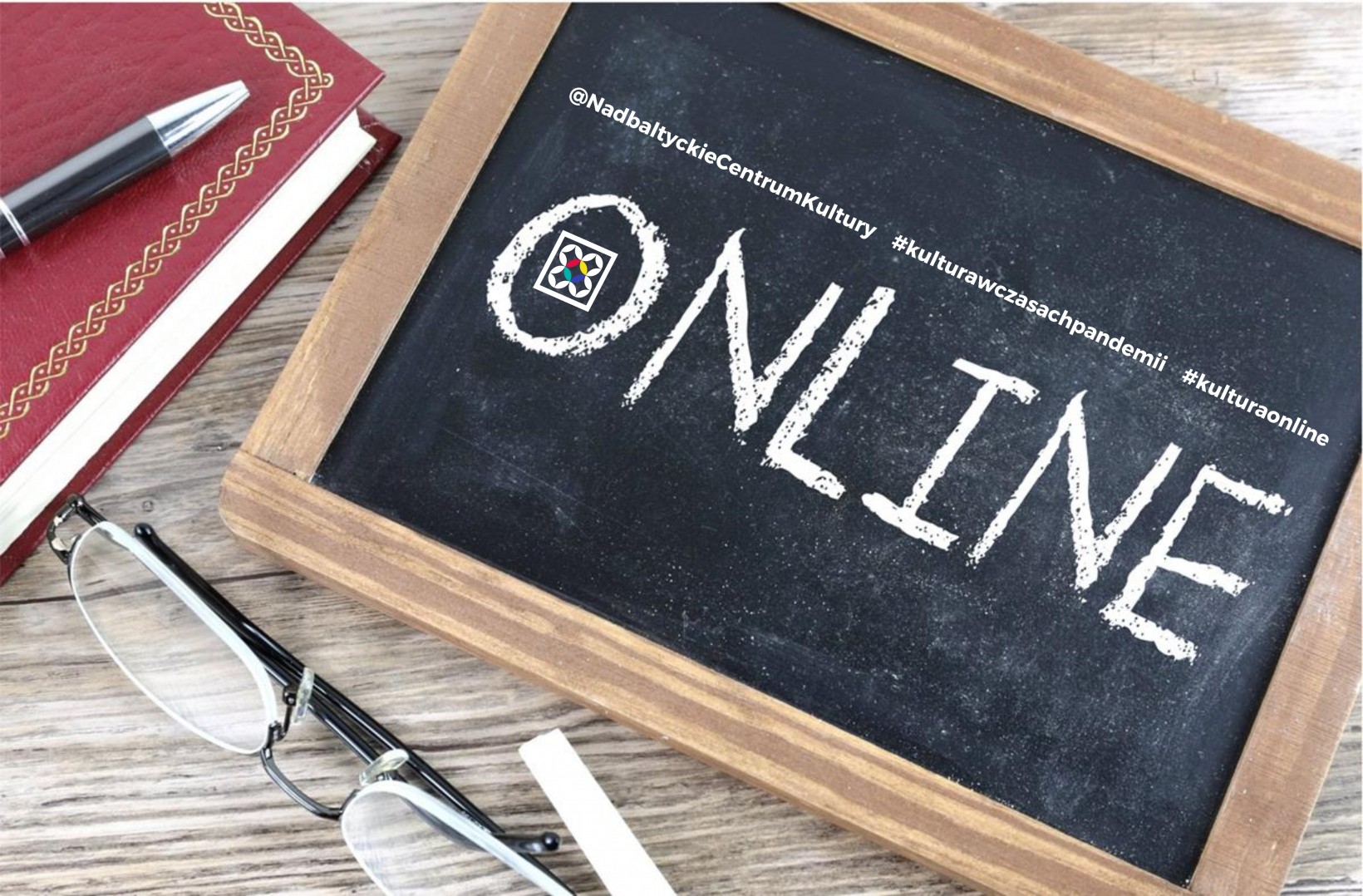 In the times of Covid-19 pandemic, the Baltic Sea Cultural Centre opens up online. Our events are available anytime, anywhere you are.
Events
I. 15th ONE MINUTE FILMS FESTIVAL. This year the Festival includes online meetings with our Guests - the Jury.
II. INGARDEN IN THE GARDEN - the lectures encourage to get interested in philosophy and art as a way to fulfull our aesthetic and metaphysical needs.
III. FILMS FOR TOUGH TIMES - mini-series of short films selected especially for the times of isolation
IV. MULTICULTURAL POMOMERANIA, a series of online meetings with fascinating artists coming from different parts of the world who chose to live in the Pomeranian region.
V. ST. JOHN A-NEW. THE BALTIC EVENING

 - a concert of Tricity musicians, NeoQuartet, and a meeting with our special guest  – non-fiction writer Mariusz Szczygieł.
VI. NORDIC TALKING FESTIVAL - this year's meetings with authors, travellers and bloggers related with the North which were totally online.
VII.

 CITY OF OUT DREAMS: THE NATURE OF THE SHIPYARD. Podcasts from the summer meetings in Gdańsk's shipyard on the future of the postindustrial areas.
IX. POMERANIA ONLINE. The project tells history of Pomerania through different museum objects from all over the region.
X. GAME OF GDAŃSK – the video tutorials prepared by our IT and gaming experts enable everyone create their own game! Game of Gdansk is a history of Stare Przedmieście, a historical district of Gdańsk, told in the langauage of Minecraft and gamebook, an interavtive narrative. It is mostly dedicated to primary and high school students. It is part of Urb Cultural Planning project.
 
XI. KSZTAŁTY POMORZA - art workshop for the youngest. Children can create various sea creatures which include seals, fish and fantastic animals from regional legends.
E-books:
Virtual walks:
St. John's Centre in virtual reality including online collection, St. John's Church in 3D, mobile application and virtual walk.