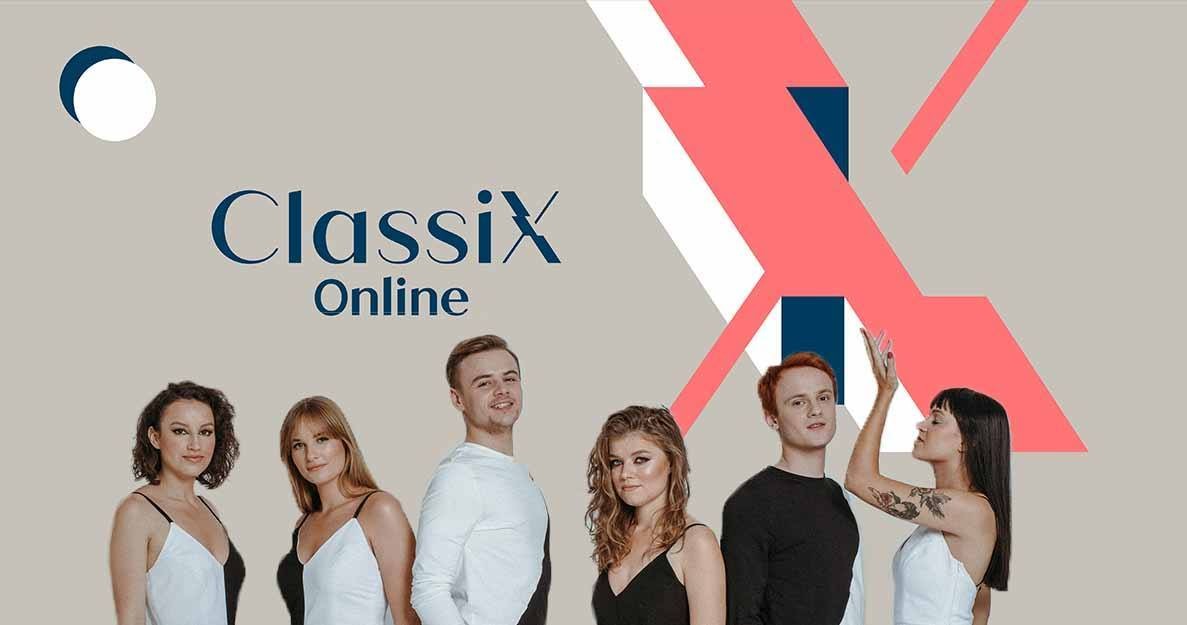 Classix Online - 5/6 band in concert
www.facebook.com/festiwalclassix
This year's ClassiX Online Festival starts with the performance of the band 5/6.
On 18th of July we start off with our weekly online cultural meet-ups. The Covid-19 pandemic made it impossible for us to meet you live, so we decided to recreate ClassiX into a mobile cultural centre. Such formula will enable us to bring you even more artists, events and artstic projects.
The first event is 5/6 online concert recorded in the Baltic Sea Cultural Centre in Gdańsk. We will enjoy the energetic vocal music and talk with the artists on their inspirations, passion and artistic daily life. 
Next, we will visit Warsaw where Sebastian Wypich will take us to a fascinating journey of folk music crossed over with modern audiovisual techniques. We will talk about zero waste philosophy, good practices and eco-education on our eco-panel hosted by Marcin Tischner. The following Saturday we will meet Magda Heuckel and Tomek Śliwiński, the authors of Oscar-nominated documentary "Our Curse". August will be summed up by a live session in Zakopane where Mat Kwiatkowski and Kapela Andrzeja Kalaty Korca will record their material for their new album. September and October will be full of premieres and news coming from the educational-cultural market.
Follow our updates!
Organiser: Fundacja Mai i Mata Kwiatkowskich. The project has been cofinanced by the National Freedom Institure, Covid-19 Programme, Gmina Miasto Brodnicy and Starostwo Powiatowe in Brodnica.
START: 8:00 pm
live streaming on www.facebook.com/festiwalclassix