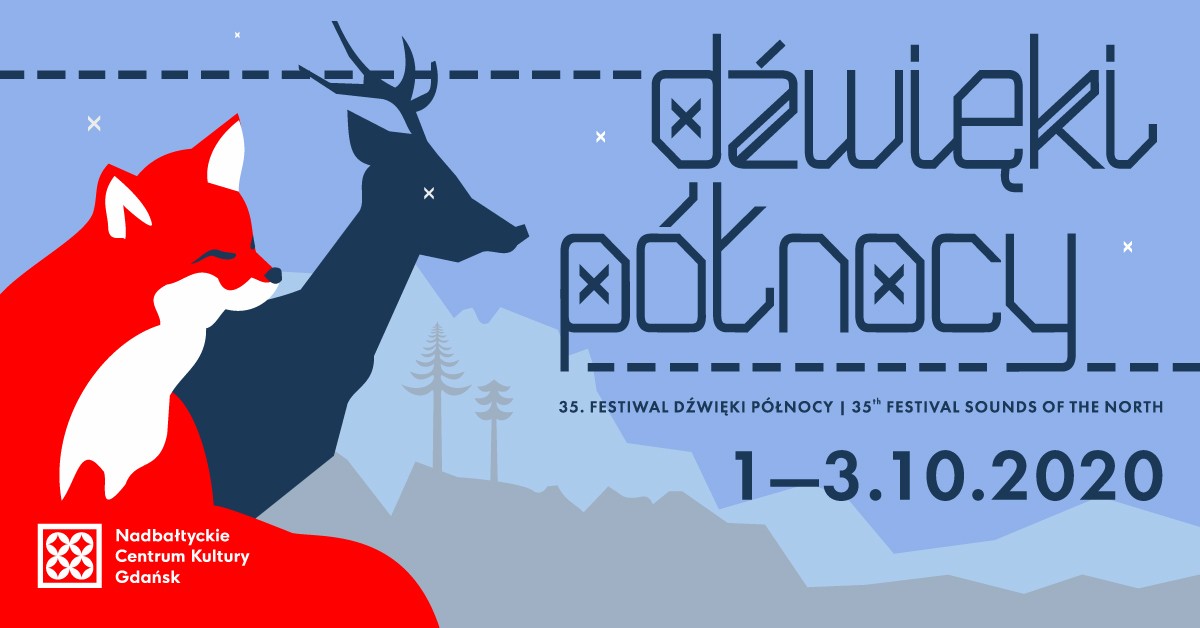 35th "Sounds of the North" Festival
35th "Sounds of the North" Festival
1-3 October 2020
St. John's Centre in Gdansk
The festival is organised by the Baltic Sea Cultural Centre in Gdansk, www.nck.org.pl
The project is financed by the City of Gdansk.
Traditionally, "Sounds of the North" takes place every second year at the beginning of July. This year though, due to the Covid-19 pandemic we decided to postpone the festival to autumn, resign from workshops and dance parties and, what is more important, limit the lineup to Polish artists. 
But the limitations can turn out to be an opportunity. This year's festival is wholly dedicated to Polish music. The St. John's Centre will host the most excellent performers of traditional and folk music in Poland. We will see and hear fresh bands and soloists. As the idea of the festival is to present traditional music in new, vivid form, we invited both in crudo artists and those who seek new ways to express folk music, with elements of jazz and improvisation.
PROGRAMME
1 Oct. 2020 (Thu)
7.00 pm Maniucha i Ksawery (POL)
8.30 pm Bastarda (POL)
2 Oct. 2020 (Fri)
7.00 pm Adam Strug (POL)
8.30 pm Vołosi (POL)
3 Oct. 2020 (Sat.)
7.00 pm Lumpeks (POL /FRA)
8.30 pm Radical Polish Ansambl (POL)
Due to limitations of seats at the St. John's Centre, all performances will be broadcasted online.
Tickets available at www.interticket.pl.