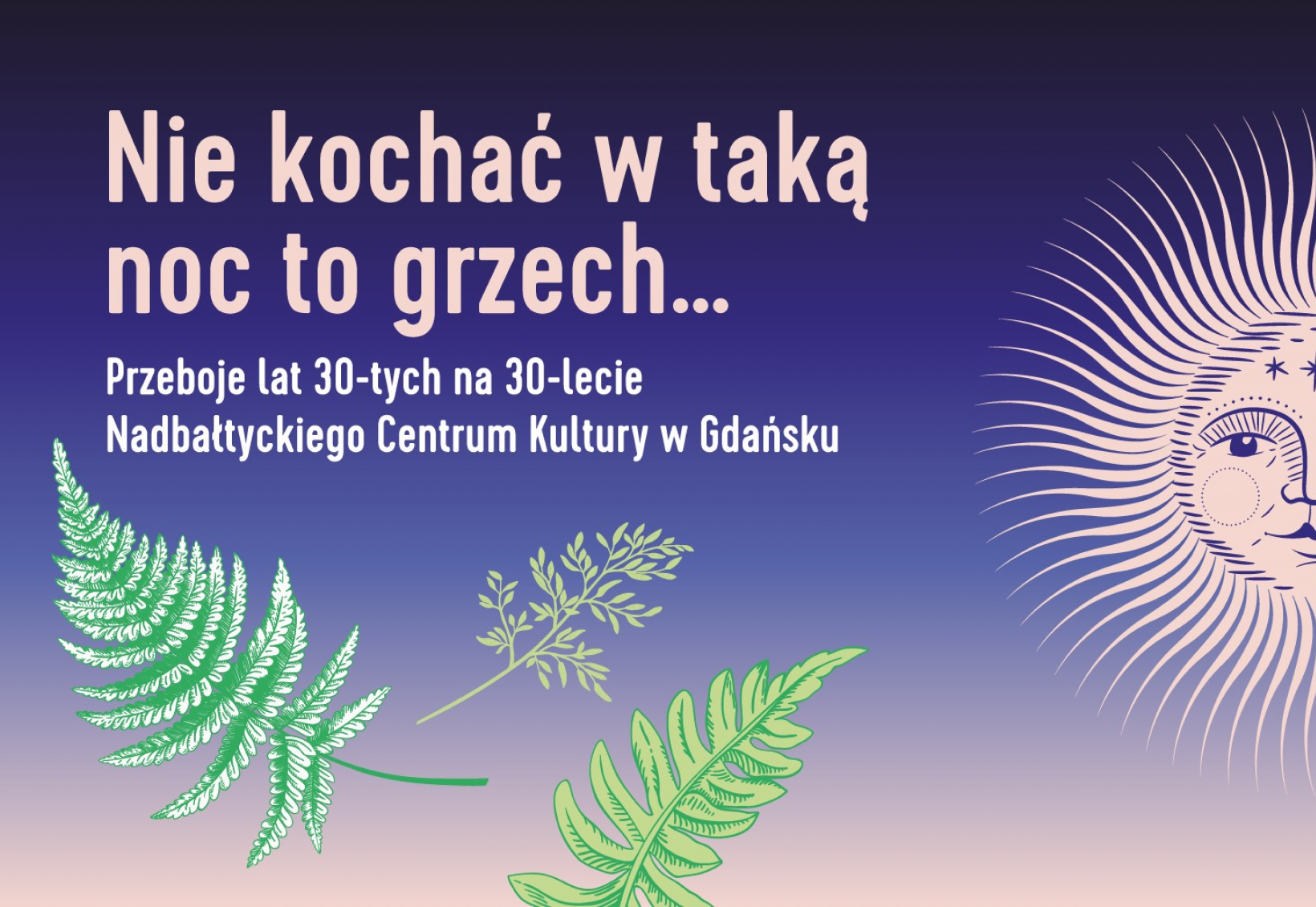 Midsummer night - concert
Where: BSCC - St. John's Centre
When: 24.06.2022, 19.00
Entrance: PLN 20* and PLN 30 available at nck.interticket.pl and at the PWN bookstore in the Old Town Hall at ul. Korzenna 33/35, as well as an hour before the concert at the St. John.
* There is a discount for students and retirees and for the Culture Card and Euro26, as well as for people with disabilities (based on a document confirming entitlement), assistant or assistant of this person.
The songs you will hear are almost 100 years old. They are like pearls in the history of Polish popular music. Their authors: Jerzy Petersburski, Marian Hemar, Jerzy Jurandot, Julian Tuwim, Andrzej Włast, Zygmunt Wieler, Szlechter, Bogucki, Nobisówna probably did not think that their works would please us for so long.
Young artists, musicians and actors dressed them in new clothes. Today it is festive, dignified and joyful. The thirty-year-old NCK, young after all, reaches, in line with its mission, to the best traditions of Polish culture.
The stars of the Musical Theater in Gdynia will sing for us: Karolina Trębacz, Karolina Merda, Katarzyna Kurdej, Krzysztof Kowalski, Maciej Podgórzak, Marcin Słabowski, and will play: Piotr Gierszewski (bass), Grzegorz Lewandowski (drums), Andrzej Wojciechowski (clarinet), Adam Urbanowicz (piano). Song arrangement and musical direction: Adam Urbanowicz. Screenplay and direction: Małgorzata Talarczyk
Osoby ze szczególnymi potrzebami, proszone są o wcześniejsze zgłoszenie chęci udziału w wydarzeniu oraz kontakt na adres mailowy: anna.piotrowska@nck.org.pl lub sekretariat@nck.org.pl, a także bezpośrednio w siedzibie organizatora (ul. Korzenna 33/35, Gdańsk) od pon. do pt., w godz. 9:00-14:00 lub pod numerem telefonu 58 326 10 10