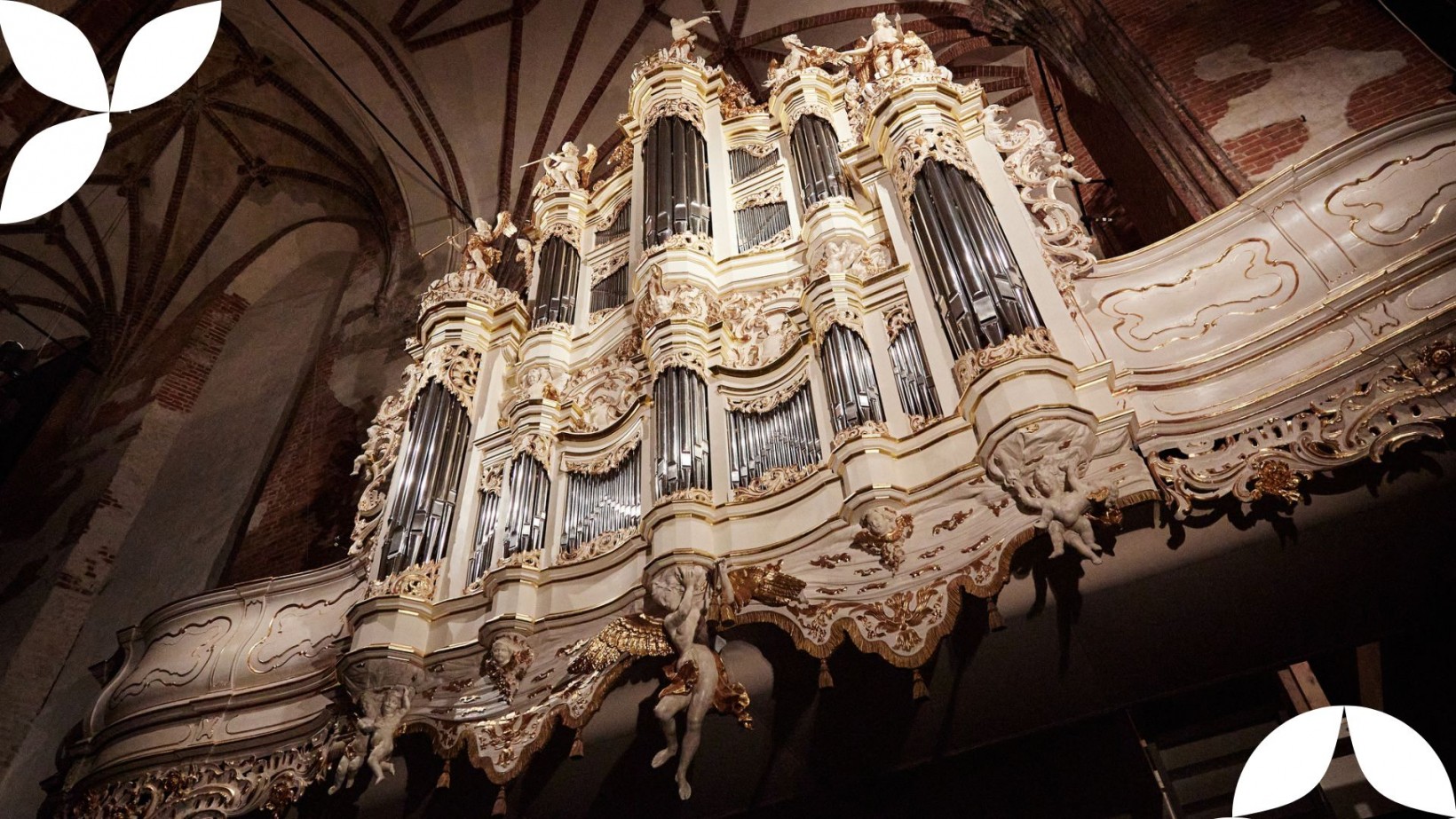 Organ concerts at the St. John's Centre
When: August 1-21, 2022, Monday-Saturday, at 12:00 and 13:00
                                      Sunday at 2:00 p.m. and 3:00 p.m.
Entrance: free;
Where: St. John's Centre, Świętojańska 50
A unique opportunity for the reconstruction of the church of St. John and its adaptation to a cultural center to hear the sound of the reconstructed side organ again. During the presentation of several pieces, the audience will be able to hear the sonic possibilities of a 30-voice instrument recreated according to the prototype of the organ builder Johann Friedrich Rhode from 1760-61.
The impulse for the reconstruction of the instrument was the rococo sculptural decoration saved from the war, made in the Rococo style by the famous sculptor Johann Heinrich Meissner. After the conservation of the historic decoration in 2017-2019, the organ prospect again fills the northern arm of the transept of the Church of St. John.
The organ will be played by students of the Department of Church Music at the Academy of Music in Gdańsk.
Osoby ze szczególnymi potrzebami, proszone są o wcześniejsze zgłoszenie chęci udziału w wydarzeniu oraz kontakt na adres mailowy: anna.piotrowska@nck.org.pl lub sekretariat@nck.org.pl, a także bezpośrednio w siedzibie organizatora (ul. Korzenna 33/35, Gdańsk) od pon. do pt., w godz. 9:00-14:00 lub pod numerem telefonu 58 326 10 10