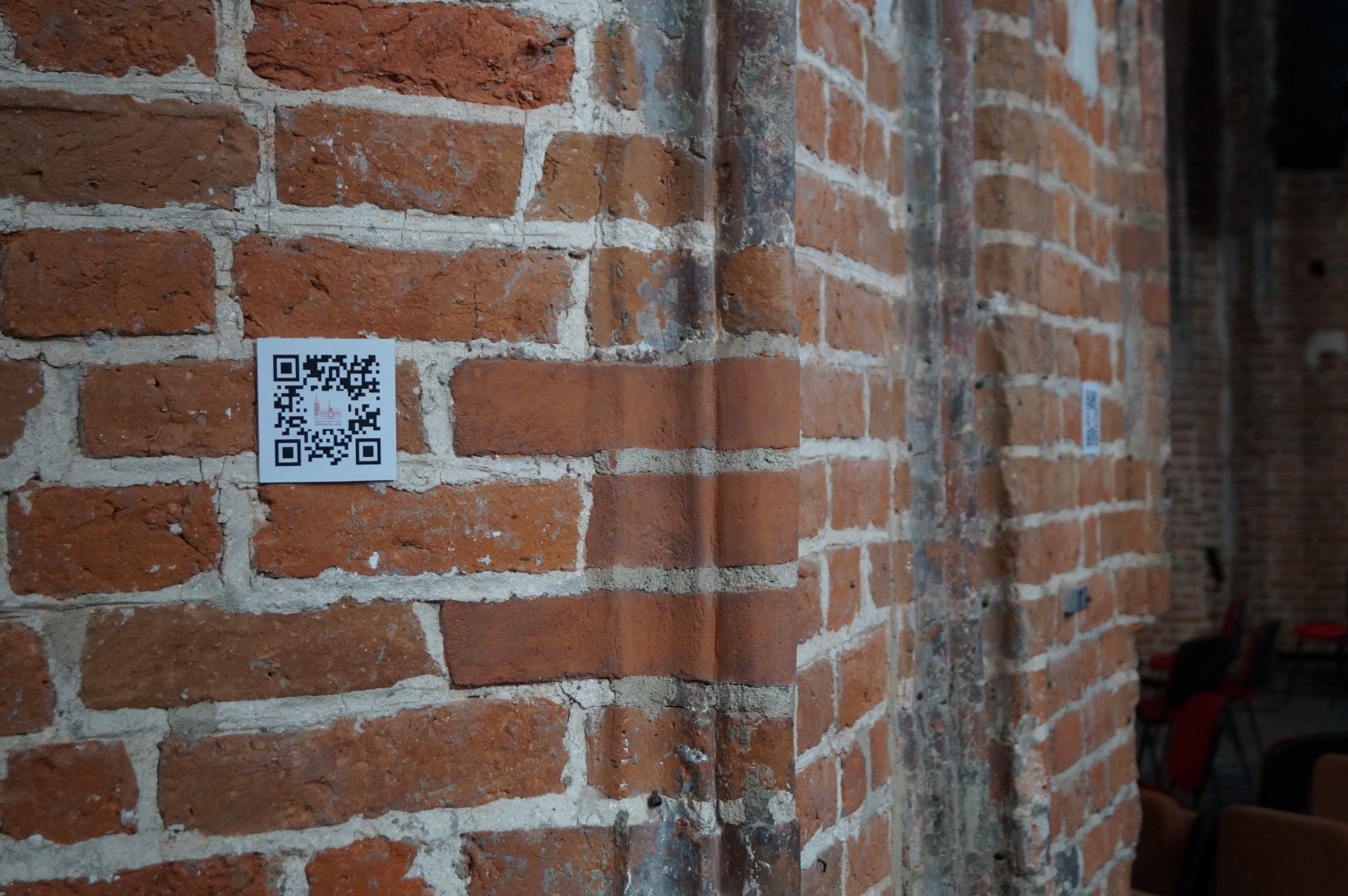 05/10/2020
Visit St. John's Centre in VR
For the last 25 years, the Baltic Sea Cultural Centre has been re-building and conserving the St. John's Church in Gdańsk, at the same time creating a professional cultural centre in its interiors.
Usually we share updates on finishing each phase of the works or inform you about the cultural events happening in St. John's Centre. From now on, you can visit our venue online wherever you are. Enjoy the virtual walk around the church's unique interiors and its outside surroundings, the Zacharasz Zappio alley.
The original, historical equipment of the St. John's Church, which survived thanks to the 1943-44 evacuation, can be seen in the St. John's Centre online collection. The collection includes all the items which returned to the church. With the use of building scan and digitalisation, we documented the monument and created a 3D model which enables us to see the northern face – the part of the church hidden by the old town tenements situated on Straganiarska street. We can also take a look inside the Zappio family tomb in the monument's undergrounds. The virtual walk is accompanied by music played on J.F. Rhode's side organs in 2017-19.
We also created an AR mobile application which enables the online visitors to see the venue both from the inside and the outside. The application presents missing historical elements, tells stories of Gdańsk citizens connected to the church and shows the church's modern history. Another attraction of the application is a quiz (in Polish language).
Every user of the application has access to the most recent updated from the Baltic Sea Cultural Centre.
Lawrence Ugwu, the President of the BSCC:
The digitalisation of the historical interiors of the church and sharing of the St. John's Centre resources with the use of new technology was commissioned by the Baltic Sea Cultural Centre as part of the project called "Revalorisation and adaptation of the St. John's Church in Gdańsk into St. John's Centre – phase II". The project is being implemented as part of the Regional Operational Programme for Pomorskie Voivodeship for years 2014-2020, Priority Axis 8: Conversion, Act 8:3 Material and Non-material Cultural Heritage, co-financed by the European Regional Development Fund.
The works has been performed by  4PM Filip Piontecki – Grupa360 – Generat Contractor.
Actum Lab Sp. z o.o. – online collection and AR application
Metro Tech Krzysztof Votka – large format scanning, 3D model, drawings and animation
Sebastian Ćwikła – online collection monuments photography
Sławomir Dorochowicz – virtual walk
The BSCC content supervision:
the BSCC Monuments Department
Iwona Berent – Head of the Monuments Department
Agnieszka Drygiel – Specialist