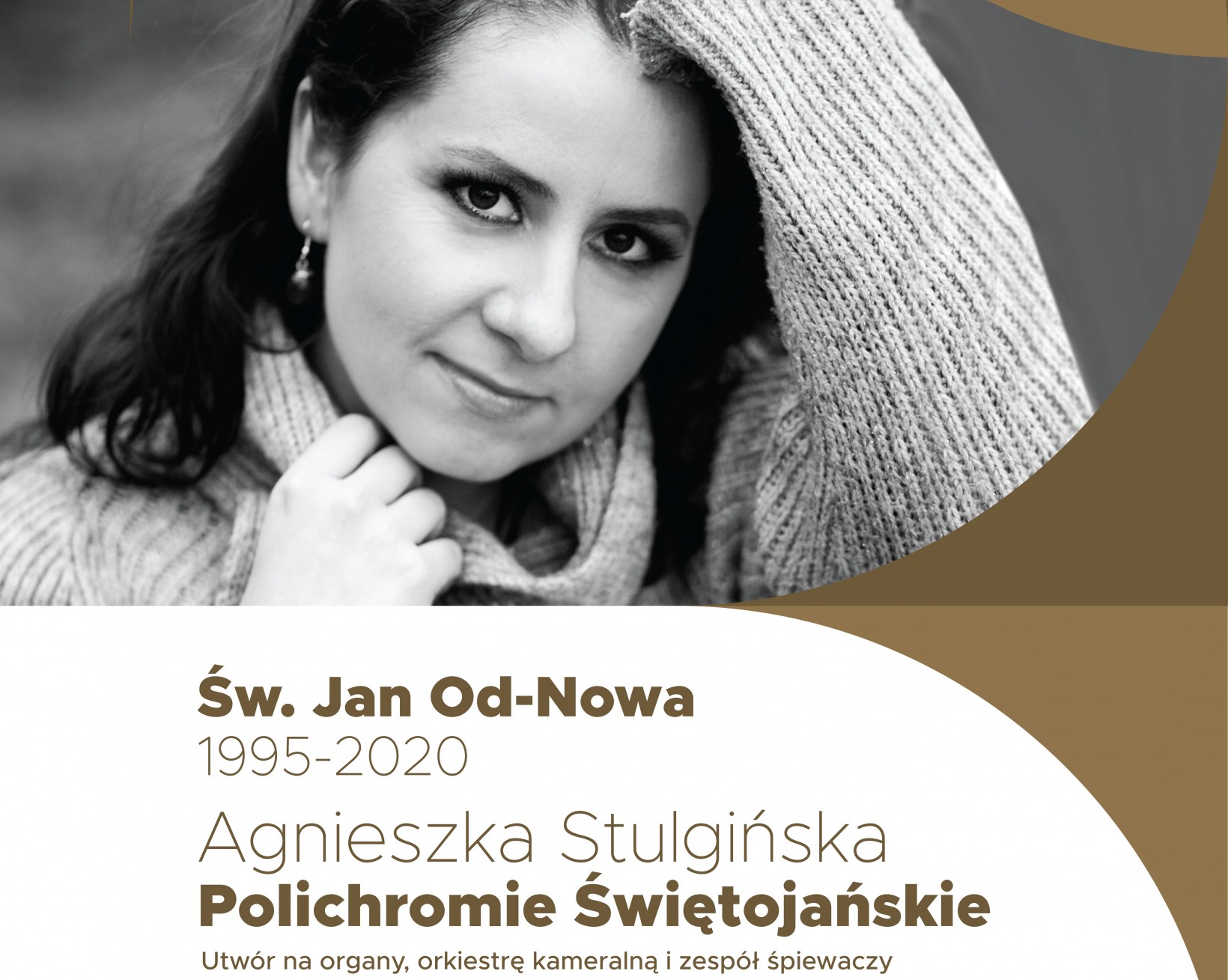 St. John's A-New | Agnieszka Stulgińska
An extraordinary concert. The local and international musicians will perform a piece by a young Polish composer, Agnieszka Stulgińska (Polichromie Świętojańskie - organs, cameral orchestra and singing band). The piece has been requested especially for this concert.
The music will join the aesthetics of modern music with historical value, shown both in the subject (old Polish songs on the life of St. John) and the music (traditional monody singers band).
WHERE AND WHEN: St. John's Centre, Świętojańska str. 50, Gdańsk, 6.00 pm
Performers:
Andrzej Szadejko – organs
Adam Strug and singing band Monodia Polska
Cameral orchestra created especially for this project, with musicians of NeoQuartet and BalticAlians
Percussion: Łukasz Maciejewski
Historic wind instruments:
Flutes: Maja Miro Wiśniewska, Natalia Wojdyła
Oboes: Katarzyna Czubek, Katarzyna Pilipiuk
Bassoon: Beniamin Lewi
French horn: Milena Tobor
Trumpets: Paweł Hulisz, Piotr Kowalkowski
Conductor: Rafał Janiak
Key word: Konrad Mielnik
Purchase of a ticket is equal to accepting the safety regulations for the Covid 19 pandemic period.