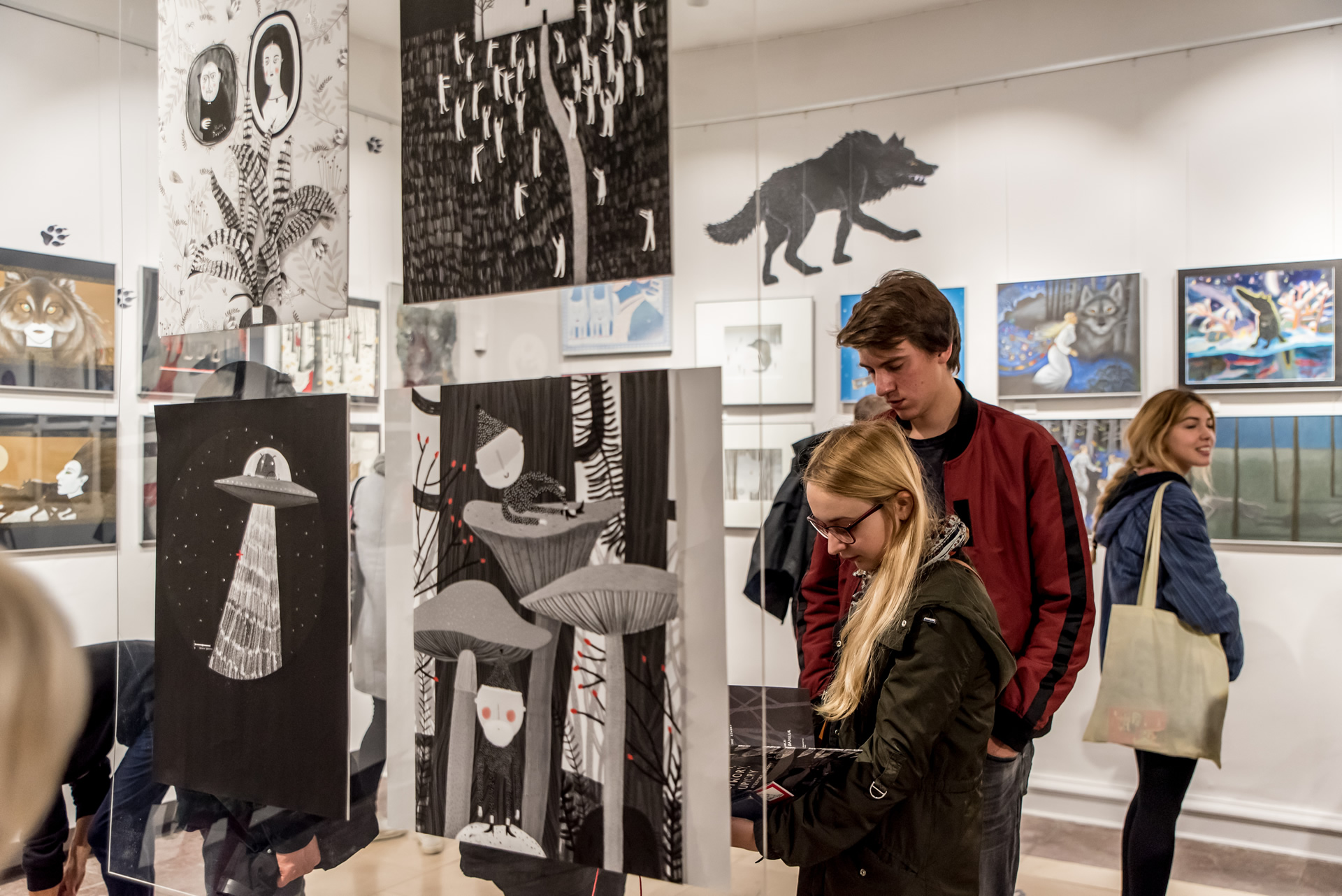 Baltic Meetings of Illustrators
It's a very important moment for children literature in Poland and many other countries round the world -  it gains more and more interest not only from the side of authors themselves, but also parents, pedagogues, artists, cultural operators and publishers, who do a lot to publish it more beautiful than ever. There are book fairs focused on children literature, cultural events promoting  the idea of a child spending time with a book designed for it, there are competitions for illustrators, prizes for publishers - everything to set the children literature on the right, very high place in the general world of books. The Meetings have been created in 2006, when the situation of  children literature hadn't been that uplifting.
We created them to show to the adults that a book can easily become children's friend and to present works of those adults who illustrate, design and write books for kids.  We're very happy to see the changes and to be a part of the force that brought them, nevertheless our work is still not done - the project is a meeting-spot  for illustrators, authors, publishers, educators etc. from different countries who have the unique opportunity to share good practises, exchange experiences and - through exhibitions and numerous presentations - get aquainted with the ideas of their colleagues.
The formula of the Meetings is wide. We invite the most influential Baltic Sea illustrators to hold workshops for young Gdansk-based artists, to present their works, take part – together with other experts – in meetings and discussions open for techers, tutors, artists, publishers.
The audience of the Meetings can also get aquainted with the current propositions of different publishing houses presenting books for children.
We also try not to forget about children themselves – they are invited to take part in arts workshops.
For a wider audience BSCC prepares one-off actions – exhibitions, concerts, multimedia shows etc.
Get to know more - read the descriptions and programmes of former editions of the Meetings:
3rd Baltic Meetings of Illustrators (2008) [leitmotiv: Trolles, gnomes and hobgoblins]
4th Baltic Meetings of Illustrators (2009) [leitmotiv: illustrations of Józef Wilkoń]
5th Baltic Meetings of Illustrators (2010) [leitmotiv: illustrations of Bohdan Butenko]