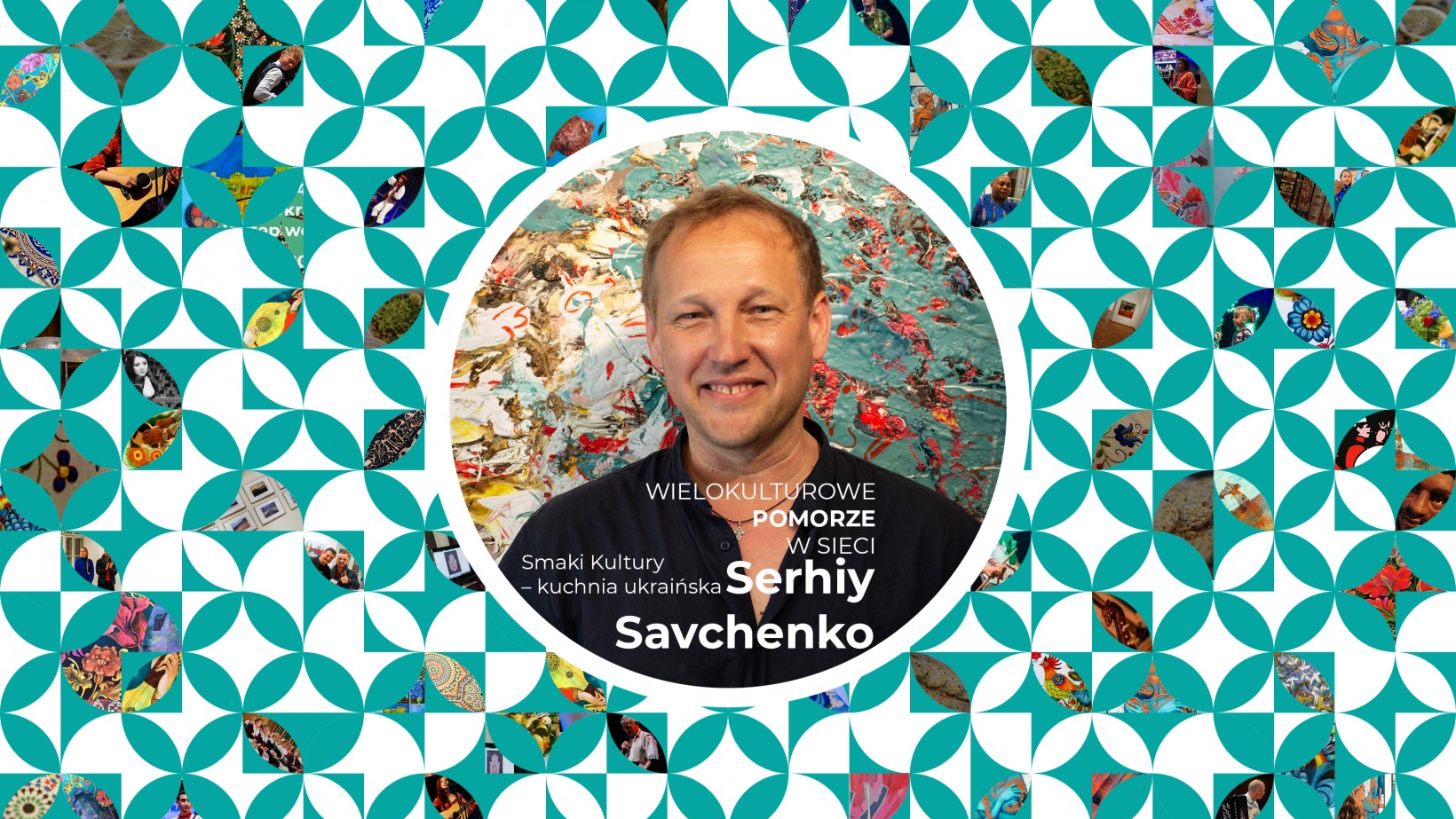 Tastes of Culture - Ukraine
If you live in Poland, you probably heard of "Ukrainian borsch". But have you really tasted the genuine borsch from central Ukraine?
This Saturday we will invite you to our YouTube channel where Serhiyem Savchenko, artist, painter and owner of Savchenko Gallery in Gdańsk, will teach us how to prepare a tasty Ukrainian borsch. Cooking in the company of paintings! You can expect good taste and lots of colours.
Serhiy Savchenko
Born in 1972 in Lviv, Ukraine. He graduated from the I. Trush Decoratory and Supplied Arts School in Lviv. In 1988 he graduated from the Lviv Art Academy. He works in painting, drawing, photography, scenography, video art, animation, street sculpture and objects. Founder of Savchenko Studio Production, curator of residencies programme "Museum of Ideas" in Lviv, Ukraine. Founder and artistic director of Savchenko Gallery and Savchenko Foundation in Gdańsk.
Tastes of Culture is a series of video episodes where we meet people of different cultural and ethnic origin living in Gdańsk who introduce us to their culture through cooking.
Premiere on Baltic Sea Cultural Centre's YouTube channel on Saturday, 30th October at 7.00 PM CEST.
Osoby ze szczególnymi potrzebami, proszone są o wcześniejsze zgłoszenie chęci udziału w wydarzeniu oraz kontakt na adres mailowy: anna.piotrowska@nck.org.pl lub sekretariat@nck.org.pl, a także bezpośrednio w siedzibie organizatora (ul. Korzenna 33/35, Gdańsk) od pon. do pt., w godz. 9:00-14:00 lub pod numerem telefonu 58 326 10 10